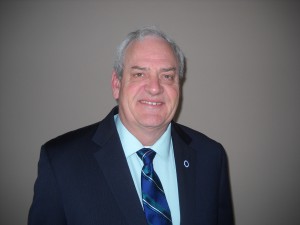 Ted has been involved in aviation his whole life.  He attended Aviation High School in Long Island City, New York.  He then attended Nathaniel Hawthorne College in Antrim New Hampshire and earned a Bachelors degree in Business Administration and a minor in Aeronautical Science.  This is also where he obtained his Private, Commercial and Instrument ratings.
Following college Ted joined the United States Air Force.  Retiring after almost 24 years, he served as a KC-135 co-pilot, aircraft commander and instructor pilot and a C-5 co-pilot and aircraft commander.  He also specialized in the area of Safety serving as the Flying Safety Officer and Chief of Safety for the 42 Bomb Wing at Loring AFB and the Chief of Safety at the 105 Airlift Wing  at Stewart Air National Guard Base accumulating almost 10 years of experience in the Safety field. Ted has accumulated over 5000 world wide flying hours in KC-135 and C-5 aircraft.
Following his Air Force career, he joined Cessna Aircraft Company/Textron Aviation at the New York Citation Service Center in Newburgh New York as a Customer Service Representative.  He enjoyed great success during his almost 10-year tenure managing thousands of aircraft maintenance visits in addition to hundreds of Aircraft Pre Purchase Inspections.   He joined Citation Store in September of 2015.  Ted brings with him a wealth of knowledge and experience from across the aviation spectrum along with a tenacious can do attitude that produces results.  No one better to have in your corner.